Coucou,
If you can't come to me, I'll come to you!
Let me introduce; Bar Rouge the 'HOME EXPERIENCE'!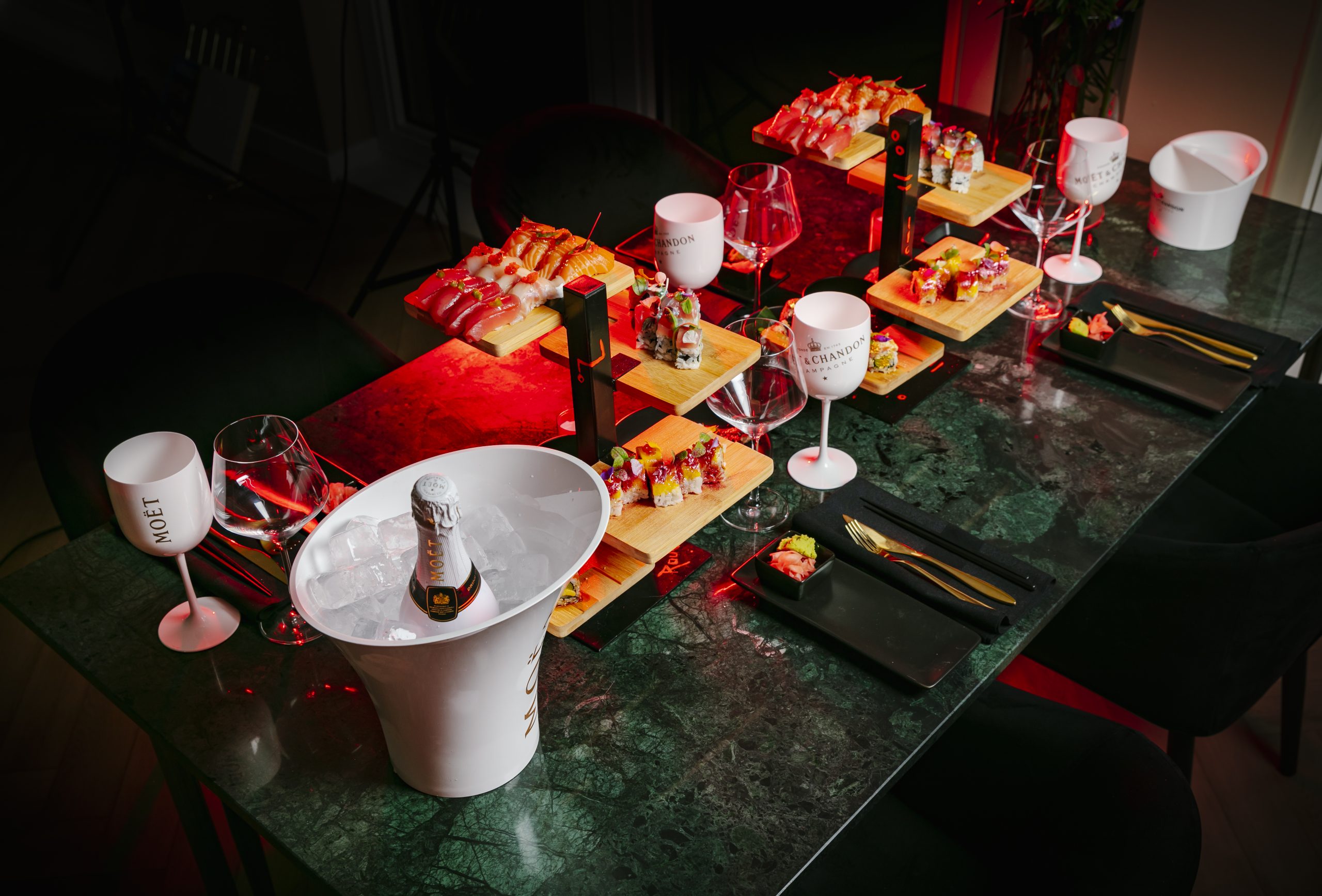 This night is everything you've ever wished for.
A complete and exclusive night out with your friends and me at your place.
I'm here for you! From the early evening I will spoil you with my delicious food prepared by my chef in your home.
Imagine, you and your friends inviting Miss Rouge to your place. While you watch my chef prepare your table and food, you can start playing my specially made 'Bar Rouge Playlist' made by my DJs. Besides that, I will bring in my own signature red lighting to give you that full Bar Rouge experience. I even bring my own cutlery and plates. So no dirty dishes for you. Enjoy my cocktails and after a few minutes, your house will be transformed into my house, Bar Rouge.
We will share sushi, champagne, memories and maybe we'll even switch numbers.
So, let's meet up at YOUR home!
Delivery
I will deliver the 'Home Experiences' in Amsterdam for just €20,-. Would you like to order, but do you live somewhere else? Would you like to order, but do you live somewhere else? Send me an e-mail with your order details!
We will ask a small additional cost of €0,40- per km and a minimum spend of €150,-. If you are more than an hour away, the minimum spend might become a bit higher. 
I only have 10 packages available per evening, be fast 😉.
Avec amour,
Miss Rouge