After a long trip around the world, I've decided to settle down in Amsterdam. With my Parisian roots and experiences from all over the world, I created a place where I could invite you to experience a sexy and vibrating night out. On my menu, you find my favourite selection of sushi, Asian Fusion and international dishes.
Can't choose or rather share all my favourites?
You won't regret the Best of Miss Rouge menu!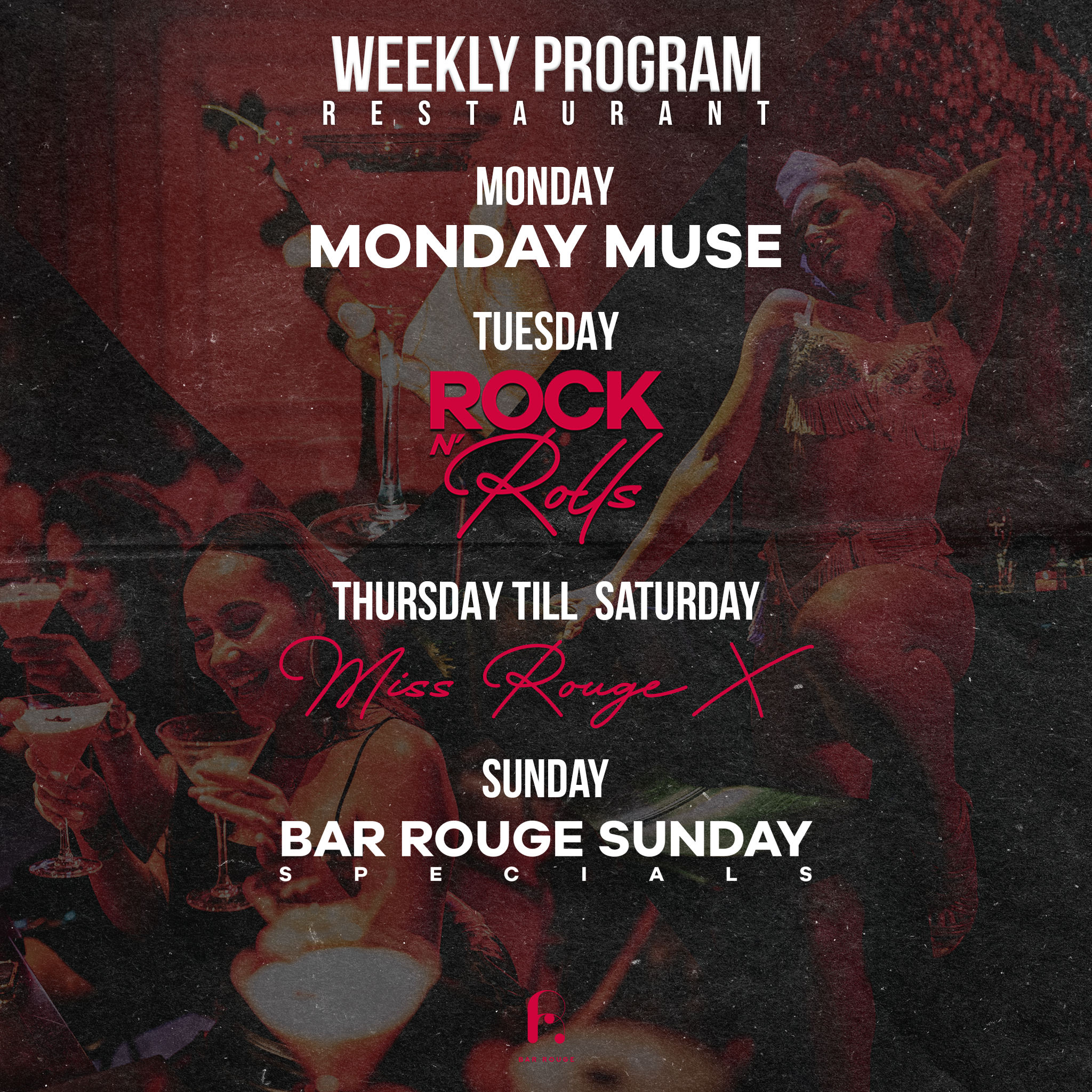 Monday | Dragqueen Dinnershow
Tuesday | All Sushi Rolls + Pornstar Martini's 50% off
Thursday till Saturday | Miss Rouge Dinner